The Tour de France doesn't start practically on my doorstep every year, so I didn't want to miss out on seeing some live action this year.
I especially enjoyed being able to go to Düsseldorf by bike. On Friday, the day before the Grand Départ, my boyfriend Niels and I decided to cycle from Leverkusen to Düsseldorf along the Rhine River to soak up the Tour de France atmosphere. The day before, we had already been at the team presentation, but that hadn't been enough for us. The route isn't all that great for road cycling, but that day, it wasn't the journey that was the reward, but arriving at the destination 😉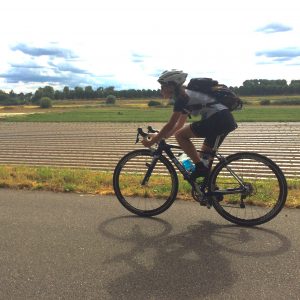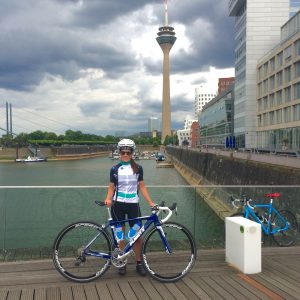 The Tour de France had of course completely taken over the city of Düsseldorf, and you could see everywhere that the first stage would take place very soon. One of the things I like best about cycling is how close you can get to the riders and their equipment. We could, for example, take a look at the bikes the mechanics were working on in front of the buses of Katusha Alpecin and other teams, and I even ran into Erik Zabel, one of the heroes of my childhood. That was definitely one of my highlights.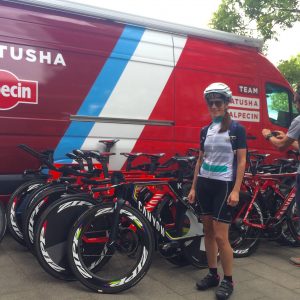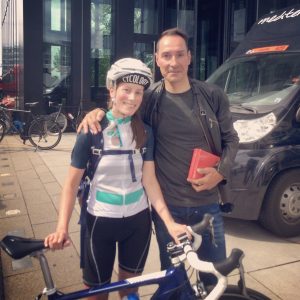 I only watched the time trial on Saturday on TV, but my whole family and I went to Aachen for the second stage, because the riders passed through the city on their way to Liège. The atmosphere was of course amazing (even before the caravan came), and the spectators didn't even let the rain spoil their good mood, either. Although we were standing right behind a tight corner, the riders went past so quickly that we didn't actually recognize many of them. I would still wait in the rain for a few hours to experience a Tour de France stage again anytime, though – after all, it's the whole excitement that counts.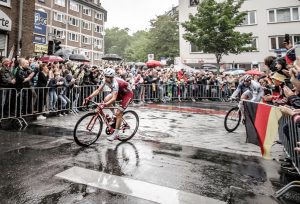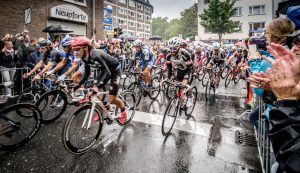 The last few days, I always tried to avoid reading anything about the stages during the day in order to watch them online in the evening. Even though I don't have the luxury of being able to spend the whole afternoon in front of the TV and watch the race live any more (as I did when I was still in school), the weeks of the Tour de France will always be a special time of the year for me.